Anton "Anthony" Otteni / Ottney
1786 - 1865

FAMILY BACKGROUND
Anton Otteni, the progenitor of most Ottney family members in the United States today, was born in Urloffen, Germany on 25 Feb 1786. Anton's ancestors on his Otteni side can be traced back to his Great Great Grandfather, Hans George Otteni, who was born in 1655.
| | |
| --- | --- |
| Parents -- | Fredericus "Friedrich" Otteni and Theresia Kieffer |
| Grand Parents -- | Johann Martin Otteni and Magdalena Denninger |
| Great Grand Parents -- | Mathias Otteni and Maria Eva Schmidt |
| Great Great Grand Parents -- | Hans Georg Otteni and Usrula Salinger |
Anton married Barbara Schneider on 4 Jun 1810 in Urloffen, Germany. Per the Digital State Archives of Baden-Wurttemberg, State Archives Freiburg, Germany, Birth Records of Urloffen 1787 (now Appenweier), page 517, entry 50, Barbara is the daughter of Johann Georg Schneider and Maria Salome Wreath. Per the Urloffen, Appenweier Germany Catholic Church Marriages, 1810-1869, Book No. 3730, Page 6, Entry 10, Barbara's mother is Sabine Krieg. Because these records are written in either Latin or old German script, translation is sometimes incorrect. "Krieg" could be "Kranz". It may be that Barbara's mother was remarried when she married Anton.
At the age of 45, Anton and his sons Joseph and Anton, Jr. sailed to the United States. They departed Europe in the ship "Index" from Le Havre, France and arrived on 11 Jun 1832 at port of New York, New York. The New York Passenger list from 1832 recorded "Antoine Ottini" as the passenger, but it was common only to list the head of family and males over 16 on a ship manifest. It is assumed that Barbara and the rest of the children sailed to the United States at the same time.

The family first settled in New York state but later moved to Sandusky County, Ohio. Anton's son, Anton "Anthony" Ottney, Jr., either stayed in New York or returned to New York since he and some of his children are buried in Erie County, New York. Some later generations moved and settled in Eaton County, Michigan and Canada.
Based on information known, the following chart depicts the 10 known children of Anton Otteni Sr. and his wife Barbara Schneider: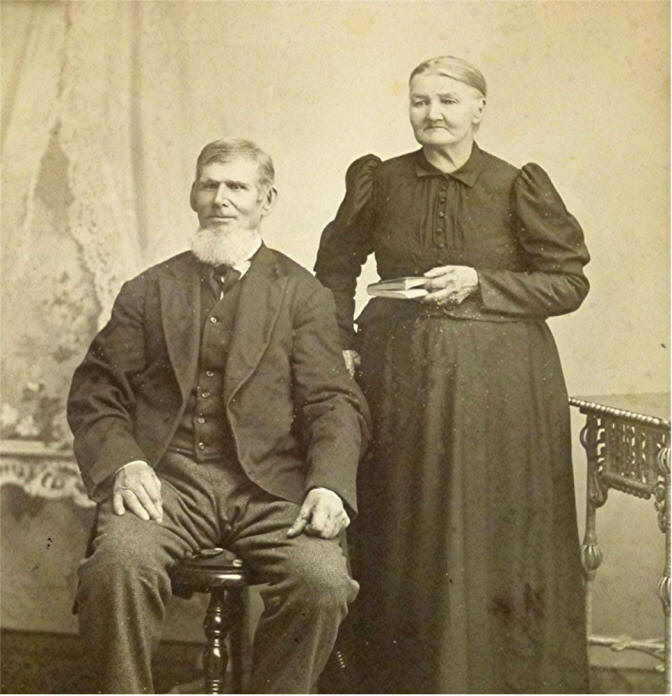 Anton "Anthony" Ottney, Jr. and Mary Ann Riedling
(1815-1901) (1831-1907)
The spelling of Mary Ann's last name is also found as Readling, Reitling, and Rietling.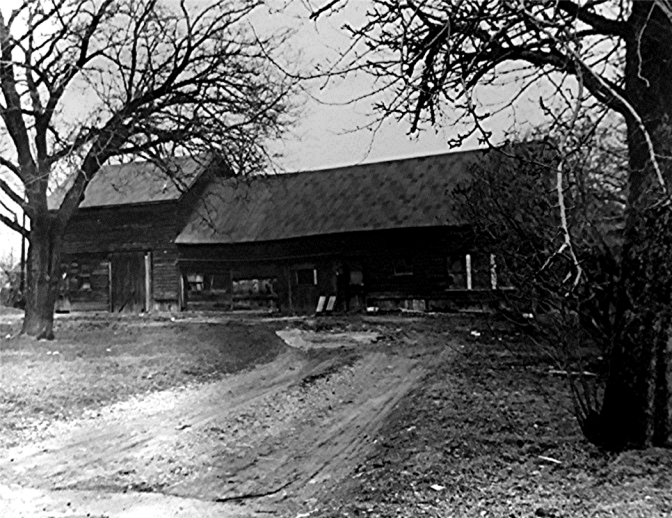 Anton "Anthony" and Mary Ann Ottney, Jr. Farm House
Located at Main and North Forest in Amherst, Erie County, NY until the 1950's
The spelling of the surname took many forms in the 1800's. Some spelling examples of Anthony Ottney Sr. are:
Some examples of the spelling Anthony's son, Anthony Ottney Jr. are: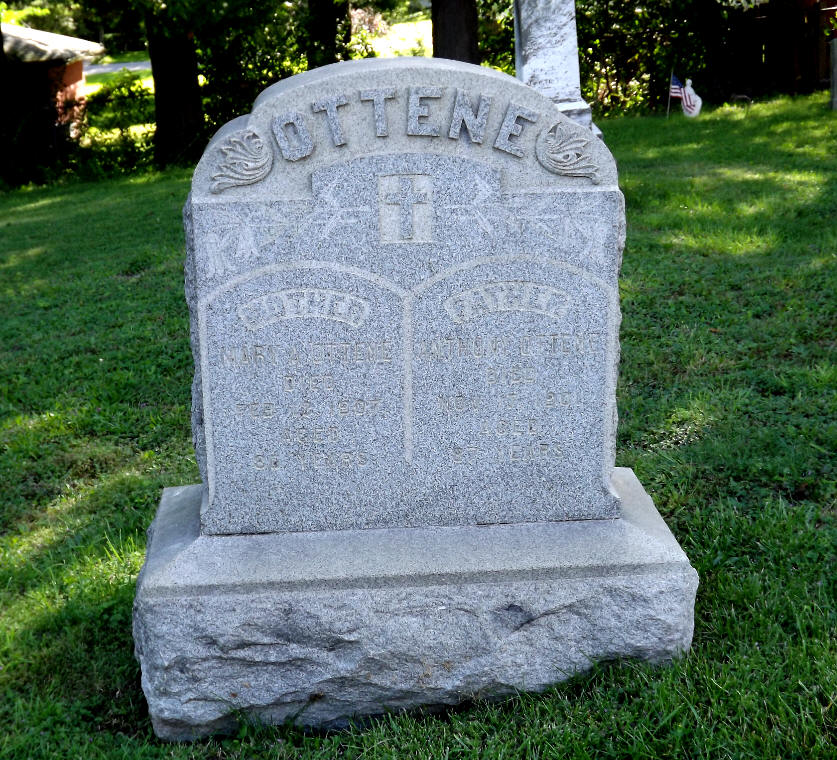 Mary Ann Reidling and Anton "Anthony" Ottney, Jr, Gravestone

Saints Peter and Paul Cemetery, Williamsville,Erie County, NY

According to German records, the family name was OTTENI. Most of Anton's family ended up spelling the family name OTTNEY. The vowel ending of the original OTTENI name suggests that the origin is other than German. As German family lore endorses, and the spelling indicates, the name and family most probably came from Italy. There is some indication that the family moved from the Lombardy region in northern Italy to Germany during the era of large church construction in southern Germany since the family were stone masons.

Other research shows the Otteni name originated in the town of Autigny, a town near Bern, Switzerland. In the Swiss town of Autigny, the French language is spoken. If you translate the French word Autigny into German phonetically (as it was done 400 years ago), you get the name Otteni. When surnames became common, many times the town a family resided in became their surname.

From the German book "Heimatbuch der Gemeinde Urloffen" (Home book of the community Urloffen) published in 1971, the author writes that the Otteni family settled in Urloffen Germany about 1676, indicating a move to this area of Germany.

There are families in the United States and Germany that still spell their name OTTENI.





FAMILY INFORMATION

Click on the following link to view information on the descendants of Anton Otteni to the present. (Report with documentation also available)

Descendants of Anton "Anthony" Otteni/Ottney (1786-1865) - a privatized (dates & places of living people omitted) 10 Generation Descendant Book (PDF), starting with Anton Otteni - 178 pages plus index

Without the Erie Canal Your Wouldn't Be Here - Spring 2019 - a 35 page booklet (PDF) by M. Mary Nuwer, the GGGG Granddaughter of Anton Otteni (1786-1865). It includes stories of our her ancestors who settled in the Amherst and Tonawanda New York areas which includes the Holler, Unger, Demert, and Ottney families. Family history, starting with Anton "Anthony" Ottney, Jr. and several pictures are included along with background information on what times were like in that time period. (Large file may take extra time to download depending on your internet speed)



Leave message in Guest Book on the Home Page with questions or comments about this web site.
Last modified: October 19, 2022